A freediving course to help you feel more comfortable in the water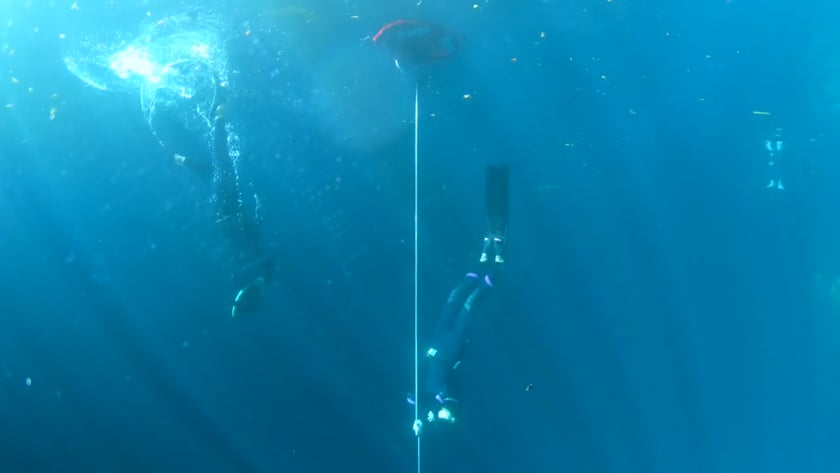 Inessa free dive 15m (45ft) deep after 3 day training with mariana
Inessa took a three-day freediving course ahead of our underwater portrait session together. At the beginning of the course, she couldn't even reach two meters of depth (6 ft.). By the third day, she had descended 15 meters (50 ft.) several times. Watch below one of her last dive.
During my photo sessions, models don't descend any more than 3 or 4 meters (and usually even less). That said, a freediving course can be useful for achieving a relaxed state under the water and consequently, acting natural. Feeling stressed under the water sometimes results in unnatural poses in the photos.
Mariana, the freediving teacher, is also an underwater model and she can provide many tips on relaxed physical expression under the water. Inessa is a real perfectionist and took the three-day freediving course. However, the course duration can be adapted to the skills of each participant.
To learn more about freediving courses in the Riviera Maya: Instructor / Mariana Tombini